The Exmoor Search and Rescue Team provides specialist Mountain Rescue services across large parts of Devon and Somerset.  We assist the Police in locating lost or missing persons, and the Ambulance Service to recover the injured or ill from remote locations.
We are made up entirely of highly skilled volunteer members.

Team members are on call 365 days a year, 24 hours a day.

Skilled and equipped for Search, Pre-Hospital Medical Care, Technical Rope and
Water Rescue

Our operational area covers remote rural locations including Exmoor National Park and the Quantock Hills as well as urban areas such as Taunton & Barnstaple.

We work closely with Avon & Somerset Police, Devon & Cornwall Police, South Western Ambulance Service NHS Trust and HM Coastguard.

We are members of Mountain Rescue (England and Wales) and Peninsula Mountain & Cave Rescue Association (PenMaCRA).

We are a charitable organisation and receive no government funding.
The team comprises of members, trainees and supporters from all walks of life. However we all have one thing in common – the love of the great outdoors!
We use our specialist skills and equipment in search, medical treatment, casualty evacuation, technical rope and water rescue to locate, stabilise, treat, and safely evacuate casualties to a place of safety. All operational team members have a core skill set, including, search, navigation, communications, first aid, rope rescue, and water margin search; these skills allow them to operate safely and effectively in the situations we encounter. Team members are encouraged to further develop their skills in specialist areas (see below) and many also undergo further training in leadership, tracking, off-road and blue light driving.
The team uses a wide range of specialist equipment to perform our primary goals safely and efficiently. These range from personally issued equipment to protect our team members in all weathers, a variety of stretchers and accessories suited to different situations, an array of drugs and medical equipment necessary for immediate pre-hospital care, rope rescue hardware, boats and protective equipment for water rescue.
The team also run a fleet of custom-converted high visibility vehicles each with a designated primary specialist role over and above passenger carrying capability. These include Incident Management, Ambulance, Rope rescue, and Water rescue.
The crag section maintain a higher skill set for performing more complex and
demanding rope rescues, acting as an extension of the skills all team members
possess. Often, crag team members take a hands-off supervisory role on scene. We
train to perform rescues on slopes ranging from moderate to vertical, evacuating casualties
by stretcher or rescue strop for onward care. We also maintain the capability to set
up an aerial cableway to provide extraction from gorges or the many steep-sided coombes found in our operational area.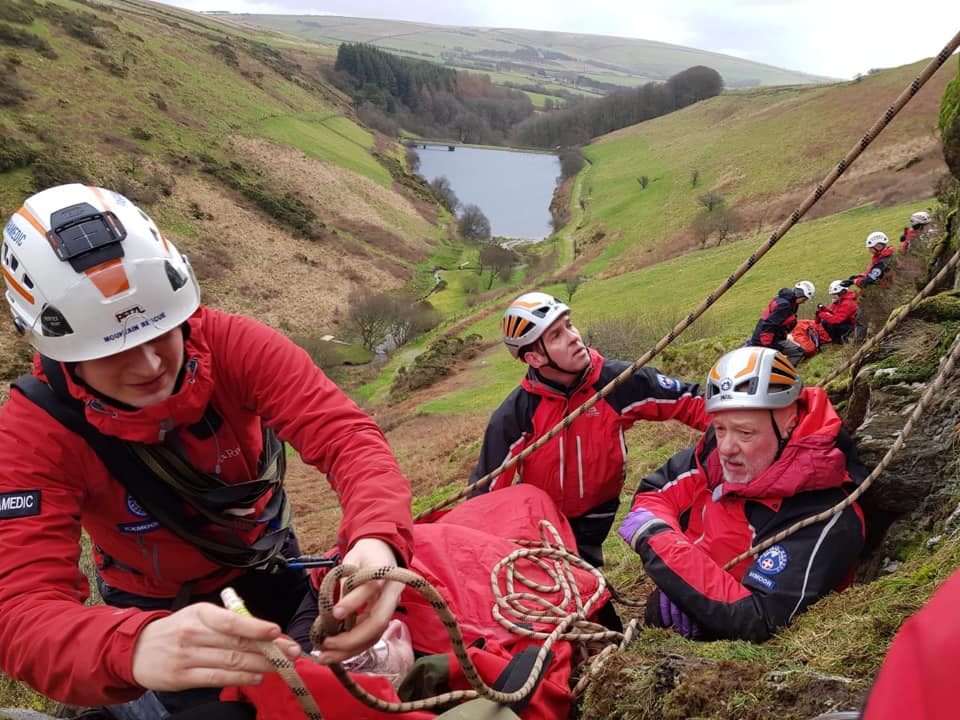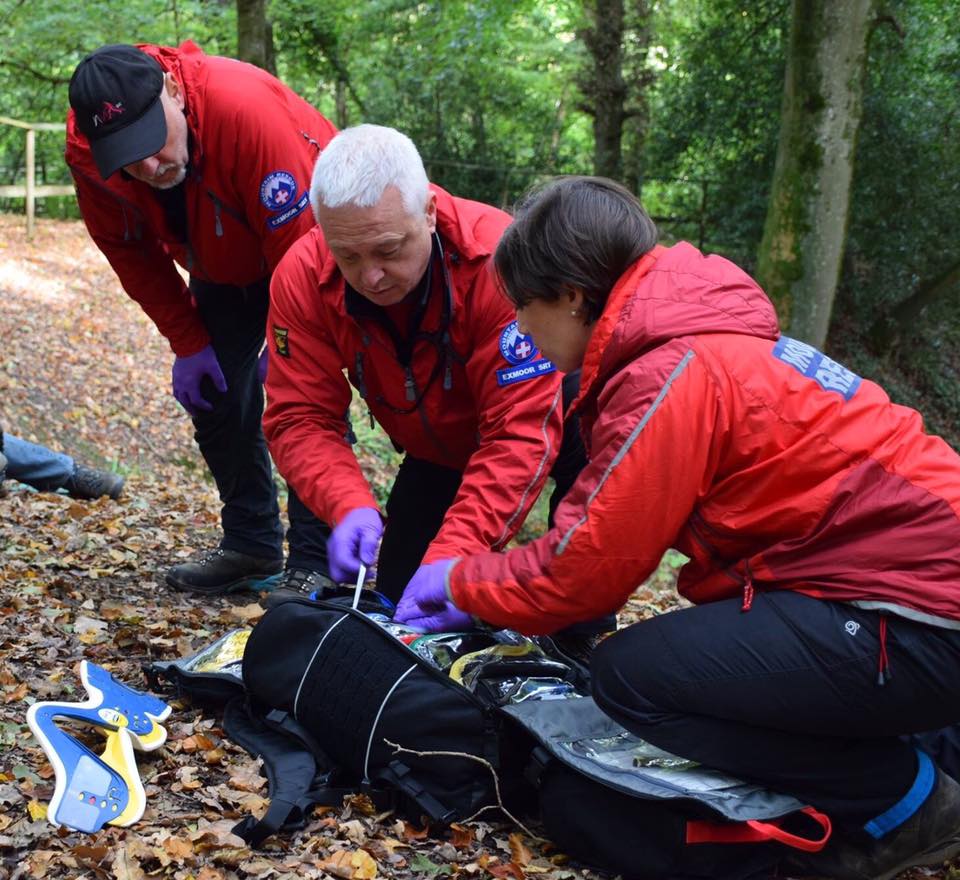 Our medical section provides enhanced medical skills and governance for the team, with members qualified from Mountain Rescue Casualty Carer level up to Consultant level. All members of the section are trained to administer a strictly regulated range of drugs and perform key interventions including active airway management. A key skill of the section is maintaining good overall situational awareness to ensure that the appropriate onward care is in place for a smooth transition to definitive care.
In common with other agencies, such as the Fire Service, our water team members are trained to recognised
international standards in both fast-flowing and flood water rescue techniques. This means the team can deploy
safely within our region, as well as throughout the UK when called upon.
As you can imagine, a lot of specialist equipment is required. This all has to be regularly maintained and upgraded as
necessary.
The team currently comprises 11 dedicated (some say obsessed) water rescue specialists. Two members are also
qualified to act as incident commanders in multi-agency major incidents, such as floods.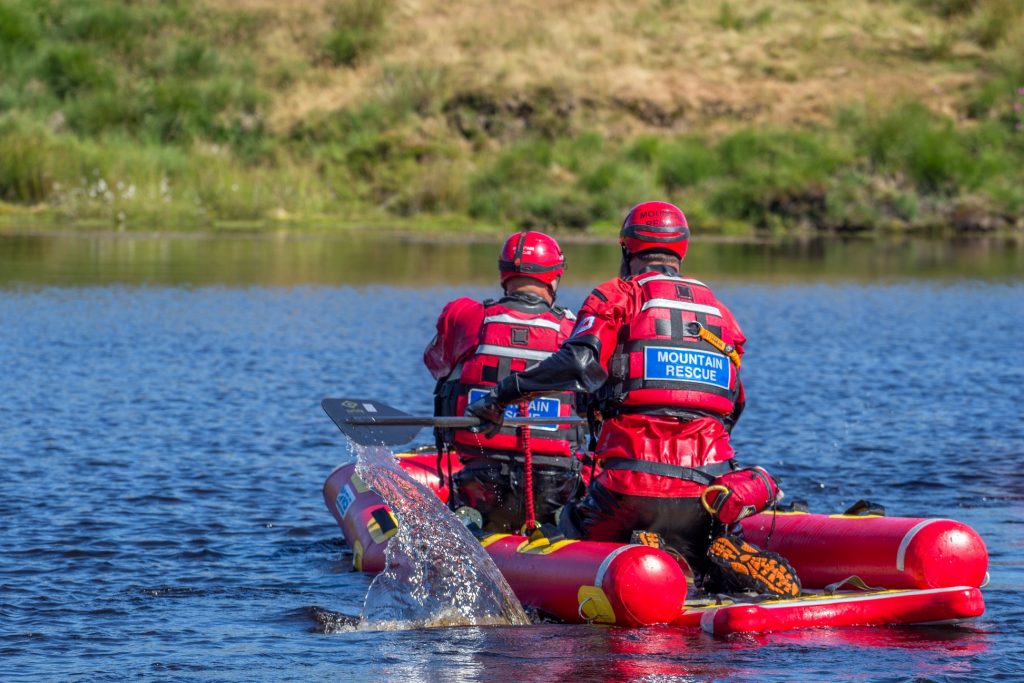 We are also an accredited provider of Rescue 3 Europe courses. See rescue3europe.com for more details.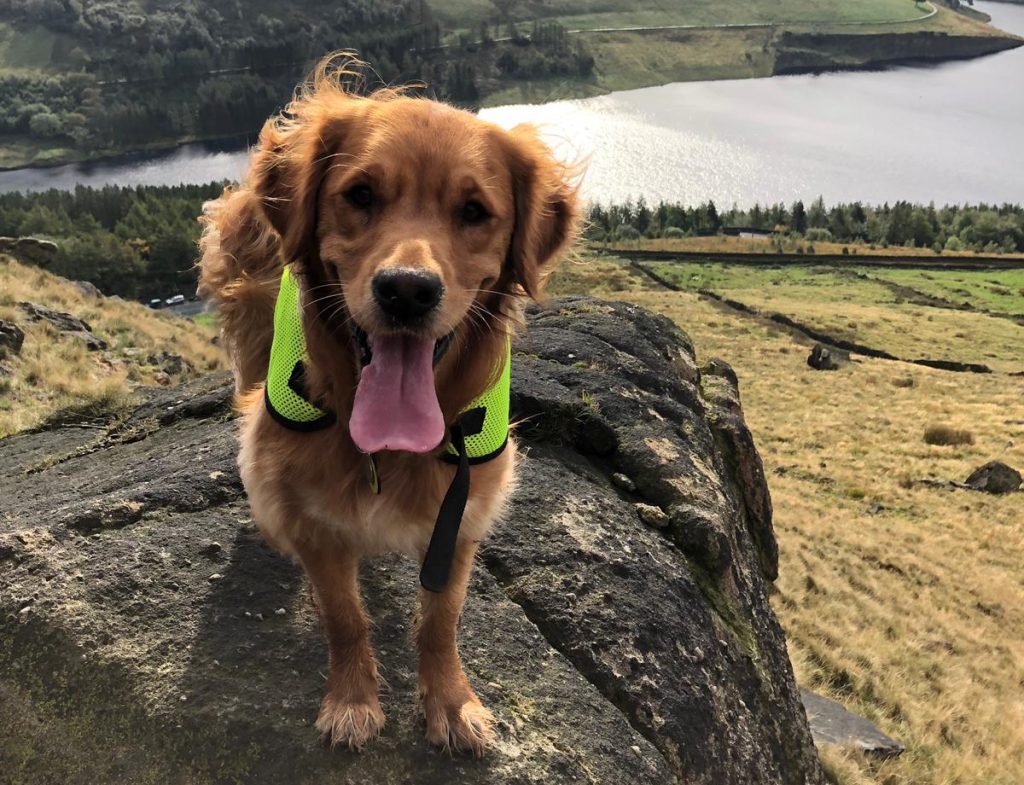 Our team is fortunate to have an air-scent search dog. Her owner is an operational team member and most of the time search dogs are normal family pets.
However, when required they don their superhero capes (search jackets)
and spring into action. They can quickly search difficult terrain and inaccessible areas, such as thick undergrowth,
which is often invaluable during a search.
The qualification process requires countless weekend trips throughout the hills and mountains of the UK, in order to
experience different terrains and weather conditions.
Search managers arguably have the most difficult and responsible role during an operation. Their job is to manage
and deploy team resources, as well as being the liaison with all other agencies, such as the Police.
Years of experience and training allow search managers to assimilate information as the operation develops and
make key decisions to give the best chance of locating missing person in the shortest possible time.
Search managers operate from our control vehicle, which is always the hub of any search and rescue. Radio
communications and the latest specialised computer software are just some of the tools available to them.